Active Therapeutic Movement Rehabilitation, also known as the ATM 2, is now here!! At Advantage Walk-In Chiropractic's East Boise Clinic we are now providing the "missing link". Our ATM 2 based treatments are

achieved

by combined effort from Dr. Ricks and you, the patient, to manage and control acute and chronic musculoskeletal pain.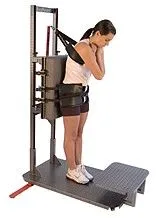 We have accomplished superior results of lowered pain levels, improved range of movement, general feeling, and functional goals immediately, during and after treatment.
How does it work?
You can normalize specific movement impairments by repositioning a particular joint related to the movement impairment. Using the ATM2 you can simultaneously reposition compress particular areas of the body to normalize most movement impairments. The patient will be in an upright weight bearing position that immediately and safely allows them to do fully resisted exercises in the direction and range of the previously impaired movement. According to the ATM Concept, when you transition a painful movement to become pain-free, the CNS transitions from a pathological muscle activation pattern to a normal (pain-free) muscle activation pattern. Specific resisted movements, now become pain-free, which causes the CNS to memorize this pain-free muscle activation pattern. The outcome is an immediate and significant reduction in pain in almost all musculo-skeletal patients.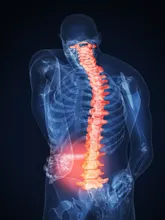 How long does it take?

Each treatment takes approximately 5-7 minutes. After the patient is secured in the ATM pain free, a series of exercises are preformed to aid the CNS in memorizing the new muscular firing pattern to achieve pain free movement. Although results are seen immediately, it can take from 3-5 treatments or as many as 15-20 treatments, depending on the person and their restrictions. As always, at Advantage Walk-In Chiropractic we offer complimentary consultations for new patients with a complete history and review of you health care needs.

► The ATM2 combined with Spinal Decompression and the new K-Laser or Lite Cure Laser is proving fantastic results for many of our chronic patients. By offering these new, state-of-the-art procedures in our clinic we are able to help those of you who have had failed surgeries, who have found nothing else to work, and patients who are looking for complete comprehensive care at one location ◄
What areas are treated?

• Low Back
• Lumbopelivc Disorders
• Neck
• Hips
• Shoulders
• Knees
• Chronic Headaches/Migraines
• Failed Back Surgery
Call 336-2225 Today
To Set Up Your Appointment in Boise, ID And See If The ATM Is Right For You!
Advantage Walk In Chiropractic
2031 E Hospitality Ln #150
Boise, ID 83716
208-336-2225